Episodes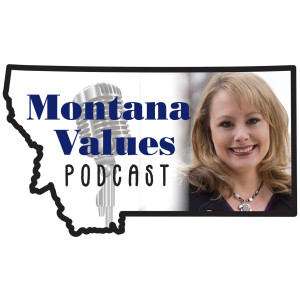 Wednesday Dec 08, 2021
Wednesday Dec 08, 2021
Carry on, Montana GOP - by continuing to cover up and embrace corruption, you become exactly what the Democrats hope you to be.
SHOW NOTES:
Music by:
Intro: Honor and Sword, by ZAKHARVALAHA
Outro: Inspire Corporate, by LESFM
Both music selections are royalty free on Pixabay
LINKS:
http://laws.leg.mt.gov/legprd/LAW0211W$BLAC.VoteTabulation?P_VOTE_SEQ=S251&P_SESS=20151
https://leg.mt.gov/bills/mca/title_0450/chapter_0070/part_0020/section_0090/0450-0070-0020-0090.html
https://montanafreepress.org/2021/11/24/montana-ag-knudsen-did-not-harass-hospital-staff-says-special-counsel/
https://montanafreepress.org/wp-content/uploads/2021/11/11.22.21-Special-Counsel-Report-St.-Peters-Inquiry_with-exhibits.pdf
https://helenair.com/news/state-and-regional/govt-and-politics/legislative-probe-provides-more-info-on-ag-hospital-dispute/article_914a07fa-fd35-522d-94ec-339736fbce63.html
DISCLAIMER: These podcasts are no way endorsed by the creators of the media used within, nor are they intended to undermine or compete with any material existing or forthcoming material. Copyright disclaimer under section 107 of the copyright act 1976 - allowance is made for "fair use" for purposes of criticism, comment, news reporting, teaching, scholarship and research. Fair Use, is a use permitted by copyright statute, that might otherwise be infringing. Non-profit, educational. or personal use tips the balance in favor of Fair Use. No copyright infringement is intended. All audio clips used in the podcast are not intended to infringe.